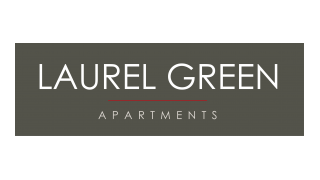 Your Review
Submit a Review

Resident Reviews
I love the property
|

Recommended: Yes
Great community to call home|Recommended: YesI have been a resident here for 2 years and I really like living here. Some of the reasons I like living here are 1. New apartments with condo home like finishes you can't find elsewhere in the area 2. Staff is always friendly and actually care about you as a resident instead of just another person to collect rent from. 3. I am on the ground floor and I hardly ever hear my neighbors upstairs. 4. Social events throughout the year. 5. Very safe community and very family oriented. The only con I have is parking. Sometimes its hard to get a spot by your building but there is plenty of spaces. It's just not being regulated. I wish they had assigned parking here, which would easily fix the parking. But at the end of the day you are in an apartment complex so its not the end of the world. After 2 years I thought about leaving, and I looked at a few places which were not as nice and the staff was like you really want to leave and tried to get me to stay After considering it, I ended up deciding to stay. I am in a 1 bed office and really can't find any decent places with the same square footage and high-end finishes. I felt I made the right decision because when I told the leasing staff to cancel my move out notice they were very happy for me to stay, and I felt it was genuine. So if you are looking for a great place to live in Mount Laurel and want to be part of a family like community, look no further than Laurel Green
Fantastic|Recommended: YesI love living here The buildings are new and beautiful. The appliances are efficient. I love that every apartment has an outdoor patio area. The pool is saltwater, but is in he shade after around 4 5pm. The fitness center is clean and tidy. The staff are knowledgeable, friendly, and helpful. Parking is abundant. I rarely hear any of my surrounding neighbors. I feel safe living here, especially with the interior stairs leading up to my apartment and the locking call box system at the front door.
Nice New Apartments|Recommended: YesOverall, the apartments are really nice and rather new. For the most part it's pretty quite area and is well maintained. The only complaint I have is that I wish we had assigned parking. Finding a good parking space near your apartment can be a challenge if you are unable to get home before 8 00pm.
Carolyn|Recommended: YesBeautifully landscaped property. The staff is always friendly and accommodating. The apartments are spacious and clean with top of the line appliances. Shopping centers are close by. So happy to call this place home.
I'm happy with outside and inside conditions of the apartment,walls,floors and living space.|Recommended: YesIts very quiet,well kept .
Nice and spacious apartments|Recommended: YesIt is new apartment and hence absolutely no maintenance issues, The staff is very good and the landscape is good for a nice walk, parties next to pool side.
Nice|Recommended: YesQuiet
It's great living here.|Recommended: YesIt's great living here. We have loved our entire time here at Laurel Green.
Nice Fixtures and Good Ameneties|Recommended: YesI enjoy the upgraded fixtures in the apartment. It is also very energy efficient. The amenities are very nice and I use them daily. Everything is well maintained.
Excellent place to live and to thrive from |Recommended: YesLaurel Green Apartments is truly an exceptionally wonderful place to reside. The construction of the buildings is first class, and the amenities of this community place it far above any other apartment complex within Burlington County. Also, the management staff is both professional and friendly to all residents. Finally, the maintenance staff is highly qualified to correct any issues that might pop-up from time to time. Overall, I would give Laurel Green Apartments a 9.5 rating out of a possible 10.0. Highly recommended
Amazing Property Love the Apartment and the People |Recommended: YesStaff is incredibly helpful, amenities are terrific, great location, clean and well organized apartments. Love this place
Very nice |Recommended: YesI am comfortable and feel safe. Parking can be an issue at times.
Love it |Recommended: YesI absolutely love it.
I love this apartment complex.|Recommended: YesLiving at Laurel Green Apartments is amazing it really feels more at home and on vacation everyday and night. I wish i dont have to move out due to me and my wife that have jobs in North Jersey due to gas and tolls. but if anything happens later now the line that we have to move down south again i'll definitely will move back to Laurel Green Apartments again. Thank you for your services.