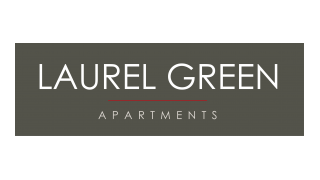 Your Review
Submit a Review

Resident Reviews
Always in good shape
|

Recommended: Yes
Peace and Hapiness|Recommended: YesGreat place to live, calm quiet neighborhood. Neighbors are friendly and never had a problem. Spacious Rooms, island kitchen, hardwood and anything singles or couples could possibly want to have in a luxury home. Peace and happiness since day 1.
I think this property is nice a little expensive for a 1 bedroom. |Recommended: YesYes I love it here.
Great Maintenance Team and Office Staff|Recommended: YesThe maintenance team always goes above and beyond what's needed to fix any issue. They are also super friendly and courteous. Same goes for the office staff
Definitely what I was looking for|Recommended: YesMy particular apartment doesn't have the best parking options - go out on a Saturday night and you're going to be walking past two full buildings to get home. The noise from the parking lot is excessive, but other than better windows there's not much that can be done about other people talking on their speaker phones or playing music while they smoke in their cars... Sound inside the apartment from other residents is minimal unless you're in the bathrooms or near the front door or laundry apparently the pipes are sound conduits and the front door isn't sound proof . Other than that, the apartment is beautiful, any issues I've had have been addressed immediately, and I feel comfortable and safe. I am paying more than I would like but I think the price is probably right in line with what we're getting. I'm very happy here.
Great Experience|Recommended: YesMy experience here has been great. I've lived her for almost 4 years. I have great friendly neighbors in my building. We love the pool. The staff are always nice. I would definitely recommend, anyone looking for a great place to live. This is a great area, many stores close by- some within walking distance.
A nice place to live.|Recommended: YesThe complex is quite and everyone keeps to them self and is friendly. Prices are not bad. The actual apartment it self is brand new and is modern.
Quality Living, Minor Drawbacks|Recommended: YesLaurel Green has good quality living in a great location. The staff is really helpful and courteous, as well. Only downsides are that parking spots are limited later in the day for the buildings at the back of the community and a small number of the residents are disrespectful to the community e.g. littering, poor parking, being loud late at night, etc. . Overall, really good place to live for the price.
Comfortable, and safe community |Recommended: YesI really enjoy living here. My apt. has a great layout, spacious and updated. Maintenance is here immediately if there is a problem and the staff is friendly and accomodating. No complaints. Only one minor thing... the walls are a little thin and you can sometimes hear your neighbors. Other than that, it's a great place to live.
Beautiful Place to live|Recommended: YesWould absolutely recommend this to anyone looking for an apartment. Staff always cheerful helpful. Maintenance staff have great availability if needed. Having on-site storage units is an absolute plus
Great, luxury apartments|Recommended: YesDefinitely quiet and safe place to live. Beautiful apartments. The staff are always efficient, available, and fast
Satisfied Tenant|Recommended: YesThe front office staff is awesome It is the type of service they provide that I expect when I'm renting an apartment. Always friendly, know who I am and always willing to help out. I'm also pleased with the layout of the grounds and apartment. Just the other day I walked outside with my dogs only to be greeted by a family of deer. It definitely made my day.
Absolutely love living here|Recommended: YesThe community is very friendly and respectful and the employees are all very friendly and prompt in their responses. Very professional and well run.
Great|Recommended: YesI love it , only thing i hate is the parking. Wish they would have assigned parking
Great place to call home |Recommended: YesBest quality for high end apartment complex. I feel safe at all times and happy to call this place home.