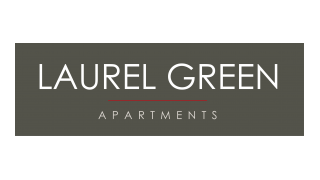 Your Review
Submit a Review

Resident Reviews
Great place to call home
|

Recommended: Yes
Great place to live|Recommended: YesI never have trouble finding parking near my door. There is some noise from neighbors using the exterior door and on the stairs. You can also hear some noise through the walls or floors, but for the most part, my neighbors are considerate of others. The property is nicely maintained. I have not had the chance to use the pool since I moved in October, but look forward to using it in the summer. Maintenance responds quickly and the office staff is super friendly and helpful.
Living at laurel Green|Recommended: YesI really love living here- it feels more like a home than an apartment rental. The units are the most spacious compared to other apartments in the area. I would consider updating the decor of the clubhouse.
Great place to live|Recommended: YesFrom the beautiful and well-maintained ground to spacious floor plans to the maintenance workers and their timeliness and to the wonderful leasing office personnel who are always so professional, kind and helpful I can't say enough great things about Laurel Green. A great place to live
Excellent|Recommended: YesThe staff are very helpful with everything you need. Also the property is always clean, quiet, and the neighbors are friendly I highly reccommend living here Best place I've ever lived
Good Thanks|Recommended: YesGood
I love it here|Recommended: YesPeaceful, quiet, convenient, clean and respectful
A Wonderful Place to call HOME|Recommended: YesI live at Laurel Green and I enjoy living here. It is a very well Managed development you do not see trash all over. Very clean and when or if something breaks the Management sends someone to fix it right away. The Manager Cassie and Briana are great and very nice I am disable and if I need help I call over the Managers office and they will always try and help me with whatever I need help with. Did I say I love it because it is also a safe place to live. I don't plan on moving at all. If you are looking for a peaceful serene place to call home then Laurel Green is that place.,
Recommending And commending Laurel Green apartments and their staff|Recommended: YesWe have been living at Laurel Green Apartmemts for a few years now and have been very happy here. Cassie and Briana go out of their way to accommodate everyone's questions issues etc. they are friendly and very professional. We are going to miss Laurel Green when our home is finished being built. We will especially miss the girls mentioned above.
Laurel Green|Recommended: YesLaurel Green has a great staff and maintenance team. The apartment complex is close to a lot of different businesses.
Love it|Recommended: YesI truly love Laurel Green Have to learn to downsize,, going from a house to a 1 bedroom apt, but am in love with my little apt. Office staff are amazing, maintenance is great Only complaints that I have are parking, which can be a challenge at times, when you work second shift. The only other thing is that a area of my flooring is buckled, and was told that the problem was structural and nothing could be done about it. Beautiful complex, amazing staff, and I feel completely safe here. Oh, I am in love with my kitchen, especially the granite countertops Definitely would recommend Laurel Green as a awesome to call home.
Great |Recommended: YesBeautiful apartment that's well kept and has nice amenities. Only problem is thin walls and floors
Terrific|Recommended: YesA great experience. Luxury
Always in good shape|Recommended: YesIts nice.
Peace and Hapiness|Recommended: YesGreat place to live, calm quiet neighborhood. Neighbors are friendly and never had a problem. Spacious Rooms, island kitchen, hardwood and anything singles or couples could possibly want to have in a luxury home. Peace and happiness since day 1.